Vision and Values
As a group of schools, we believe passionately in the power of working as one entity; advancing education for the public benefit with a shared moral and legal purpose. We wholeheartedly commit to supporting our local communities to thrive by maximising every opportunity for learning and care and ultimately to achieve our vision:
"Inspiring all to excellence"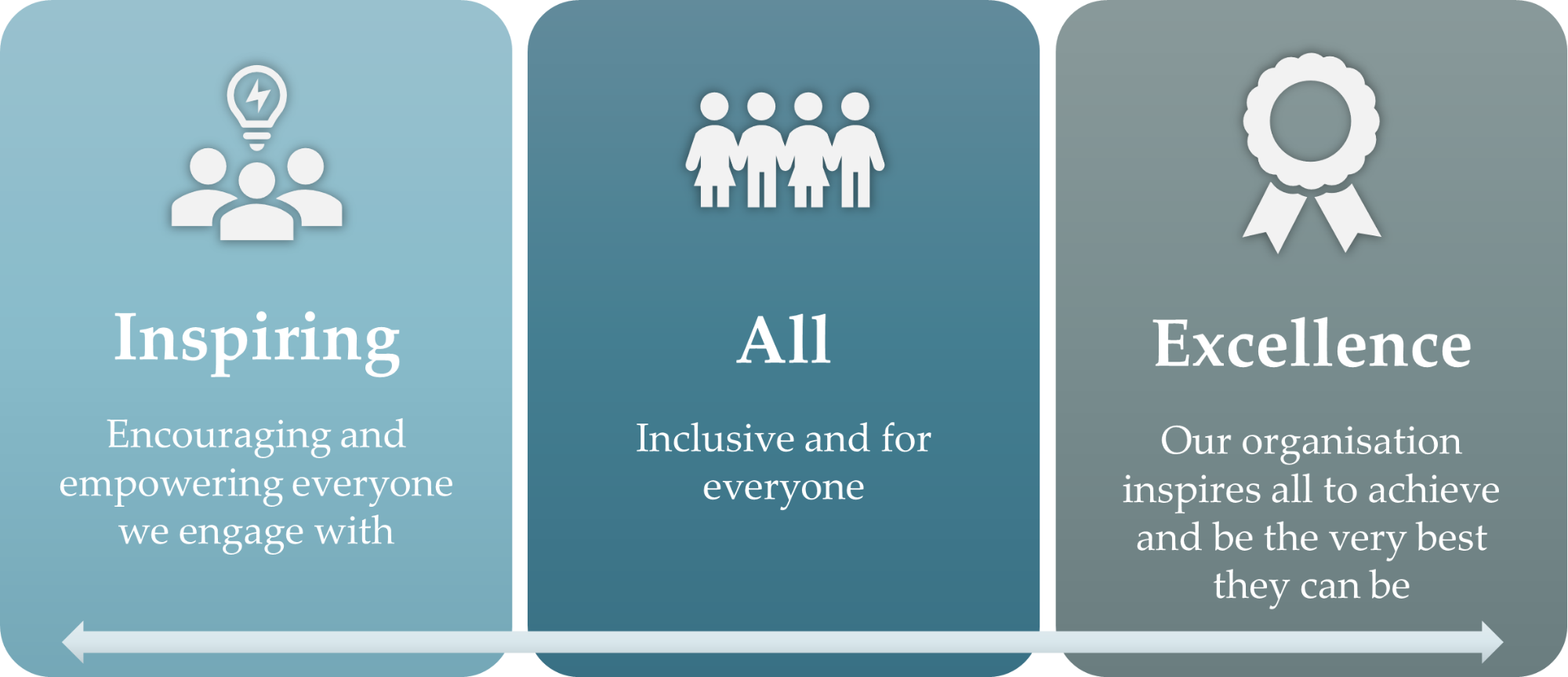 To deliver our vision we essentially focus on four key areas:
Our people – investment in our people in all areas and across all stages creating strong Trust people proposition for our children, staff and stakeholders.
Excellence – we support excellence with a systematic focus on continuous school improvement
Growth and development – sustainable growth of the Trust, ensuring strong governance, financial and operational infrastructure to support Trust growth with clear and effective communication and engagement across all schools.
Wellbeing – we create develop self-belief, mental and physical well-being and aspiration of our children, staff and communities.
Our values are the thread that drive excellence and create the culture in which we can all excel.
Our values are: